Why Melamine Faced Chipboard is Great for Panelven Kitchen Cabinets
When designing your bespoke kitchen, we endeavour to make sure that every element of it meets the highest standard. 
In the case of cabinet interiors, our first choice is MFC or (Melamine Faced Chipboard) 
Here's what you need to know about MFC
What is MFC?
MFC stands for Melamine Faced Chipboard. The chipboard is an engineered wood product made from woodchips and resin. Melamine is a thermosetting plastic that is applied to paper, to make it look like a wood finish the paper can be printed on. These Melamine 'faces' are then glued to the chipboard to make the finished product.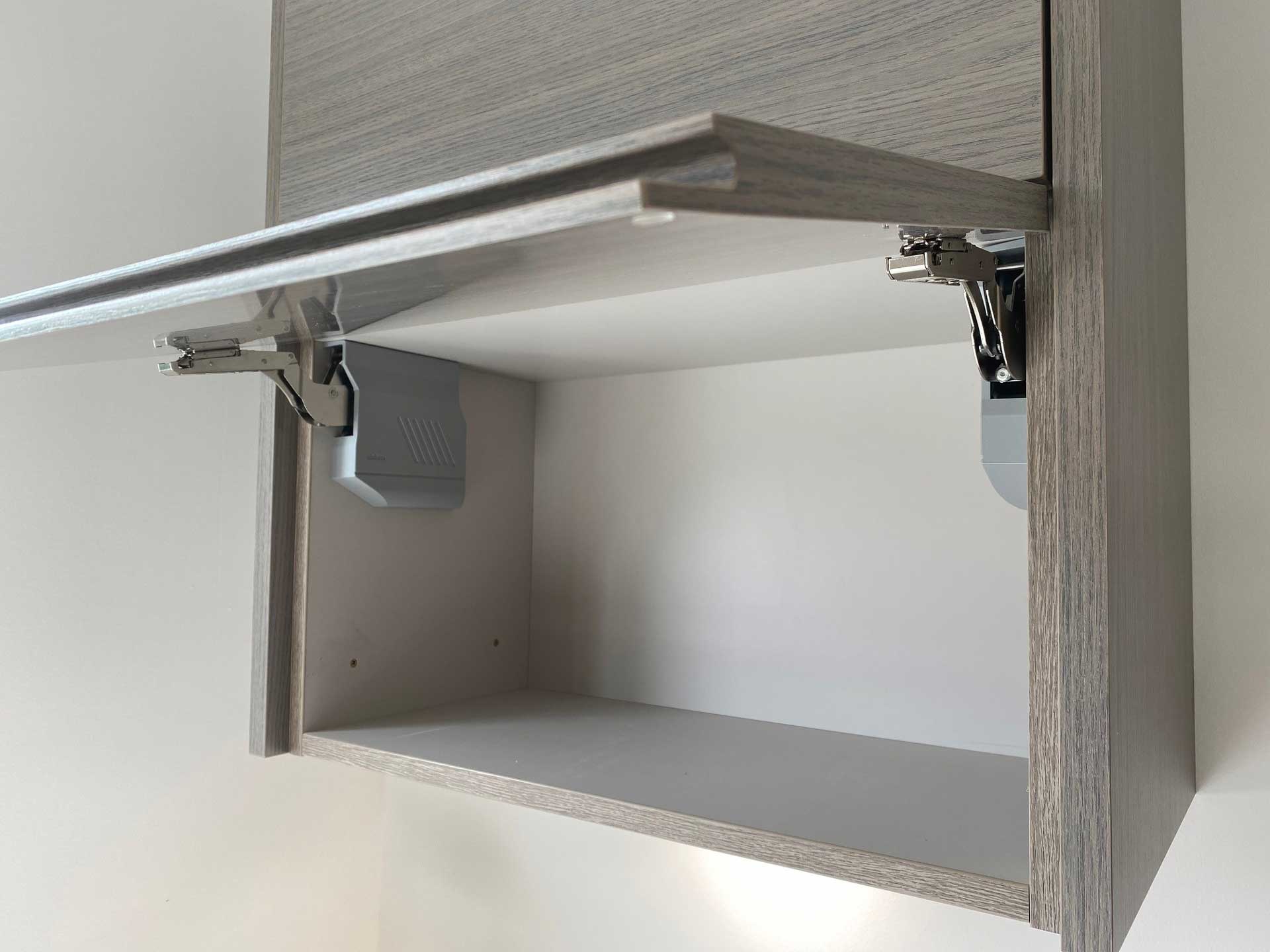 So what qualities does MFC have to make it our first choice for cabinet interiors?
Water Resistant
Importantly (especially in a kitchen or bathroom cabinet) MFC is resistant to water. It won't change shape if it gets wet.
Scratch Resistant
It is a highly scratch-resistant material. So, shelves wont be scratched with heavy items as well as the interiors being protected.
Easy to Clean
Hygienically the MFC can be cleaned very easily by wiping down the surface with disinfectant.
What is the difference between MDF and MFC?
MDF is a different type of engineered wood product – MDF (Medium Density Fibreboard) is denser than MFC but has its drawbacks. Lower grades of MDF are known to swell and warp if it gets wet and can also split easily when screwed into.
What about Timber?
Well, not only can it stain or scratch but its expensive.
What MFC do we use?
Our MFC is manufactured to a high standard by European engineered-wood specialists EGGER. 
We hand build your kitchen to your specification so why not book a kitchen consultation with one of our design experts to start the planning of your new kitchen today.
You can either come to our showroom or we can come to your home (subject to location), contact us today.